Meet Dr. Catherine Hengel Borud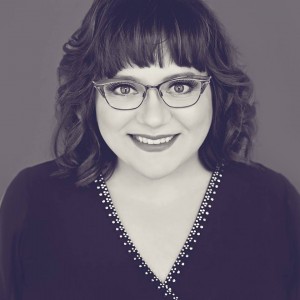 At the young age of 17, I bent over to pick up a package of paper cups while working at my part time job and my "back went out." Well, that just didn't seem right…as a healthy and active teenager, my body should have been in it's prime! Paper cups should have been no challenge to my "healthy" body. As a result of this "injury," I completed a course of traditional treatment, but still didn't feel like the problem was fully resolved and continued to have issues.
Fast forward a year, as I was in my freshman year of college as a pre-med student. I had the desire and drive to serve women and their babies as I studied to become an OB/GYN. You could not have paid me to change my career choice. And then, I woke one morning, unable to turn my head. Well, that didn't seem right! And then I thought…hmmm… How am I going to drive myself the 4.5 hours to get back to school? A friend suggested I see a chiropractor. So, I did. And my life changed.
Prior to this, I knew chiropractic existed, but didn't really have any understanding of what it did or why chiropractors do what they do. I knew they did something with the spine and that was about it. And frankly, thought that chiropractors were for people with really bad backs or weirdos. Then I learned what chiropractic is.

I was a colicky baby. I had a horrible immune system, always getting wiped out from the colds that everyone else had around me. I just thought, well, I guess that's just me… I had headaches and suffered from neck pain and low back pain doing activities that a healthy individual should be able to do with ease. No one ever explained to me why until I saw a chiropractor. I learned the nervous system controls and coordinates all actions of the body. I learned that when the nervous system is stressed out, the body doesn't work. Apparently, my system had been stressed out from birth!!
When I started to get adjusted regularly, my immune system improved, my concentration and sleep improved…my life improved! I didn't have all the stuff had been dealing with and I felt GREAT!
I decided to change gears and become a chiropractor. I was going to help moms and their babies through chiropractic. God made me to be a chiropractor.

I graduated with my bachelor's degree in Human Biology and received my Doctor of Chiropractic degree from Northwestern Health Sciences University, College of Chiropractic in Bloomington, MN, graduating Magna Cum Laude. I've completed additional training in prenatal and pediatric chiropractic care with the International Chiropractic Pediatric Association. I'm certified in craniosacral technique for the prenatal and pediatric populations. I'm also certified in the Webster Technique, and have trained in pediatric chiropractic with Epic Pediatrics. I'm currently a member of the ICPA, North Dakota Chiropractic Association, Minnesota Chiropractic Association and LOVE WHAT I DO!
My husband, Nate, and I moved to Northwestern, MN in 2012. We live with our three furry babies, wacko, misu and jackson in Warren, MN. I love to go camping, explore nature, hang out with friends and family, gardening, and dabble a little bit into the arts with wheel thrown pottery and stained glass. I love helping others to realize their potential and I'm grateful to be part of a profession that brings healing to the world!

Contact Dr. Cathie today to learn more about how chiropractic care can help you!
---
Dr. Catherine Hengel Borud | Chiropractor Drayton | (701) 454-3555