About Drayton Family Chiropractic
Your Drayton Chiropractor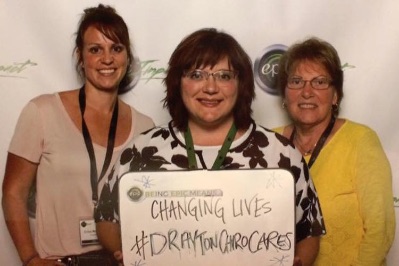 Dr. Catherine Hengel Borud opened her pediatric and family practice in Drayton, ND in 2012. The entire staff at Drayton Family Chiropractic loves to see families getting better together. Their mission is to serve children and their parents through chiropractic care in order to create happier, healthier, and more productive families and more connected communities. Dr. Cathie loves to celebrate with her patients as life becomes more amazing. Kids sleeping better and getting sick less often, resolved bedwetting, improved performance in school, no longer having to deal with daily headaches, improved digestion, enjoying life rather than just surviving…the list goes on and on!
Dr. Cathie and her crew at Drayton Family Chiropractic are here for you and your family. As a pediatric and family chiropractor, Dr. Cathie serves all ages, from the womb on up! Chiropractors are unique. Chiropractors are different. Chiropractors search for the cause. Dr. Catherine uses state of the art technology, the InSight system, to measure how well your nervous system is doing at controlling and coordinating all the functions your body has to perform to keep you running. How cool is that? She seeks to find answers to what's going on when things aren't going right. Through gentle and effective chiropractic adjustments, Dr. Cathie addresses the cause.
The whole crew at Drayton Family Chiropractic looks forward to meeting your amazing family!
Call us today to get acquainted.
Subscribe to our newsletter!
Get practical health tips by subscribing to our monthly eNewsletter.
---
About Drayton Family Chiropractic | (701) 454-3555